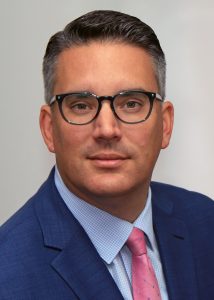 We are pleased to announce that Bob Labanara has been named Business Development Director for our North Jersey Operations. In his expanded role, he will build and maintain client relationships while strengthening Wohlsen's presence in the New Jersey market as one of the region's top builders.
During his career, Bob has led business development efforts and oversaw project pursuits for notable firms throughout Connecticut, New York, and New Jersey. He joined Wohlsen in 2021 and holds a Master of Public Affairs degree from the University of Connecticut.
Wohlsen has been serving clients in New Jersey for over thirty years. A few notable clients include Sunrise Senior Living, Ocean Health Initiatives, Allegro Senior Living, Universal Health Services, Brandywine Living, Masonic Burlington, Kaplan Development Group, and Metro Real Estate Development. Currently, Wohlsen is providing construction management services for a new 67,898-square-foot assisted living and memory care community for Braemer Partners.