The Grand Lady Shines Once More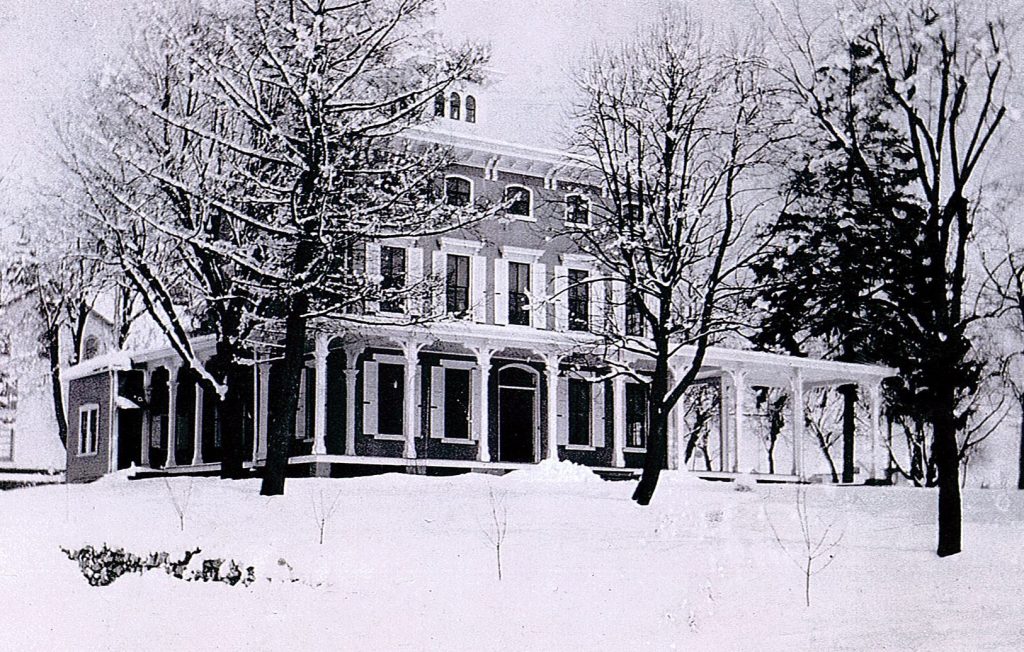 Today, the Belmont Mansion shines once again, after Wohlsen Construction led and performed careful renovations to restore it. The work was a labor of love, part of Wohlsen's commitment to giving back to our hometown.

Our work, and the work of our many partners, was honored on November 15 with a Pennsylvania Historic Preservation Award.
The Leadership Award for Preservation Planning from Preservation Pennsylvania represents the second time Wohlsen Construction has received accolades for our planning and craftsmanship to save the historic Belmont. Last year, the project won an Excellence Award from the Keystone Chapter of Associated Builders and Contractors
The work was challenging. Wohlsen's construction managers and certified master carpenters had to meet strict historic preservation standards but also comply with the township's building code.

The finished project boasts a modern floor plan and amenities, including a new HVAC system, while retaining 80% of its original materials. Intricate elements that could not be saved or were missing, such as doors and window trims, were replicated to historic detail.

A sprinkler system, elevator tower and ADA-compliant bathrooms and ramp were incorporated to meet the township code. Wires were hidden so as to match the period architecture. Sprinkler heads were carefully placed without disturbing the plaster and painted white to match the ceiling. The elevator tower, ramp and a new exterior stairway were designed and constructed to match the original structure.

The Wohlsen team carefully salvaged and removed the plastered corbel from the first floor and moved it to the second floor. New columns were crafted and installed on the front porch.

Wohlsen's master carpenters, certified by the Architectural Woodwork Institute, sanded and refinished the original hardwood floors on the first floor and sandblasted the stair rail to return it back to its original state.

Removing the lead paint from the rail required organizing cleanup and removal of the paint to ensure the safety of the team.
A Pandemic Proved No Match
Renovations began in January 2020 and continued through the onset of the COVID-19 pandemic. Wohlsen adopted stringent safety protocols to keep team members and partners safe, and work was completed in August 2020.

The project occurred on a tight schedule, with Howard Hanna Real Estate Services scheduled to lease the property upon completion. Visitors to the building have offered many compliments about how well it was restored.
The project was a collaborative effort among all parties, including building owner Belmont Investors and architect Hammel Associates, ensuring the intricate details of millwork and restoration kept true to the integrity and character of the building.

The early involvement of Wohlsen Construction's preconstruction team and carpentry team led to a better understanding of the design documents and logistics of the project.