Wohlsen succeeds because we have formed a skilled and diverse construction services team that can compete with anyone in the industry.
We recruit individuals not only for their talents, but for their belief in our core values of safety, integrity, continuous improvement, accountability, collaboration, and development.
Our team members prosper because we foster an environment where everyone can grow and be rewarded. We want Wohlsen employees to be employees for life. That's the Wohlsen Way.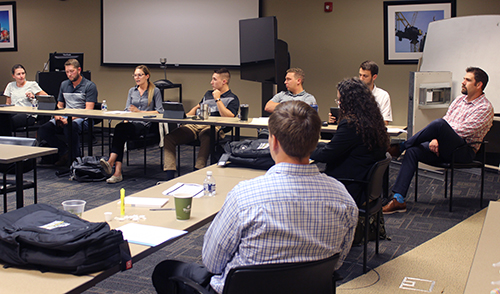 Wohlsen offers competitive pay and benefits, including health coverage, paid time off, retirement, and an Employee Stock Ownership Program. We are proud to say there's a Wohlsen owner on every project.
Our wide array of project environments ensures that team members are challenged and find their work rewarding. Our work makes a difference in the communities we serve. We build hospitals and senior living communities to serve those who need specialized or life-saving care. We build on college campuses to improve and modernize learning opportunities. We construct commercial and industrial spaces that provide quality, family-sustaining jobs.
At Wohlsen, community involvement matters. We care about the places where we live and work, and our team members give back in many different ways. Volunteering our time and efforts are a big part of who we are and we would not have it any other way. In addition to supporting our local communities, we encourage team members to be active in various civic organizations by volunteering time, serving on boards and committees, or giving financially.
If you are looking to make an impact and collaborate on challenging, award-winning projects, consider a construction career with us.