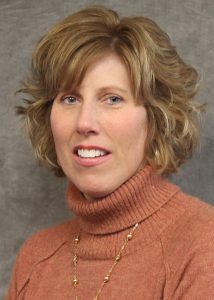 We are pleased to announce that Sarah Kneller, PE, CHC, has been promoted to Vice President of Construction for Wohlsen's Pennsylvania Region.
In her new role, Sarah will oversee all project team members and aspects of the construction process.
Sarah joined Wohlsen in 2008 as a Senior Project Manager and was promoted to Project Executive in 2019. With over 25 years of experience in the industry, she has led project teams at Phoebe Ministries, Lancaster Country Day School, Mars, Armstrong Industries, UPMC, Tower Health, and Penn Medicine Lancaster General Health.
Wohlsen's project teams benefit from Sarah's leadership, her passion for the industry, and her relentless pursuit of excellence. She understands our work's challenges and inherent risks and excels at helping our teams navigate those in their day-to-day work while always putting our clients first.
Sarah is a past participant in Wohlsen's Leadership in Action Program, designed to strengthen and fine-tune leadership skills.
Sarah serves on the board at St. Luke Lutheran Church and assists with Junior Achievement.