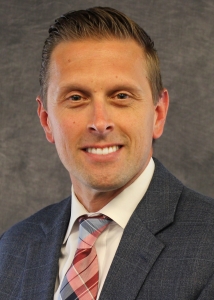 Wohlsen is pleased to welcome Brett Stevens to the Wohlsen team. Brett joined Wohlsen in July as a Vice President with a focus on Business Development and Preconstruction in the Delaware Valley region. In this role, Brett will work closely with our current Business Development and Preconstruction team members to enhance our focus on client relationships and support our commitment to provide best-in-class preconstruction services throughout the region.
Brett brings incredible business acumen and a wealth of knowledge with his over 21 years of experience in the Design, Real Estate Development, and Construction Management professions. During Brett's tenure, he has held various leadership roles, most recently as a Vice President of Finance, Real Estate Development, & Business Strategies. Notable accomplishments during Brett's career include a 40 under 40 Award from the Albany Business Review- American City Business journals and a Rising Stars Award-Stars to Watch in Student Housing from the Student Housing Business Magazine.
Brett graduated with an undergraduate degree from Oswego State University and with an MBA from Drexel University. He is a LEED Accredited Professional, Chairman of the Delaware Valley Green Building Council Marketing Board, a Mentor for ACE Mentor Program of America, a Board Member for Habitat for Humanity, and an Eastern Regional Senior Associate for the Environmental Leadership Program (ELP).
In his free time, Brett enjoys spending time with his wife and four daughters, traveling, meeting new people, experiencing new things, and learning. Brett believes that the best part of his job is working as a contributing member of a team to achieve business goals.