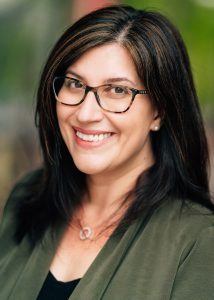 Wohlsen is pleased to announce the promotion of Carmel Anerino, LEED AP, from Senior Project Manager to Project Executive. Carmel will lead and mentor project teams and foster client retention in her new role.
Carmel is a graduate of George Washington University with a Bachelor of Science degree. Her 24 years of construction industry experience have included roles as a preconstruction manager, project manager, senior project manager, and business development manager.
Carmel is currently performing on the University of Maryland Medical System Bed Tower Expansion at their Upper Chesapeake Health Center campus. Her previous experience includes numerous projects for Alfred I. duPont Hospital for Children.
Mike Berardi, Senior Vice President, welcomes Carmel in her new role, stating, "I am excited to have Carmel in her new role, continuing her career growth with Wohlsen. Throughout her career, Carmel seeks ways to tackle challenges head-on and find solutions to deliver successful projects for our clients. Carmel's passion for her team members, clients, Wohlsen, and the construction industry will continue to guide her success."