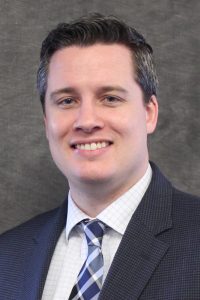 Ensuring that team members have a good work-life balance is a priority at Wohlsen. 
As a preconstruction manager, I have a lot of responsibilities. The company also respects that I have responsibilities at home as a husband and father of three.  At Wohlsen, I am trusted to get the job done.  
The company leadership is interested in my growth as a professional and as a person. Before joining Wohlsen about eight years ago, I worked for a large national firm in project management. Wohlsen hired me as an estimator, a role I had never performed. My supervisors and mentors were confident I could do the job and provided the guidance I needed to excel. 
Achieving that experience on the pricing side, along with my prior project management experience, positioned me to advance into my current role as a preconstruction manager. 
Not all firms have such a focus on preconstruction and negotiated work. It's rewarding to be in an environment in which you're involved early with the project owner and design team, and work in a collaborative atmosphere to make a project successful.  
There's always something interesting to work on. Every project is so different, ranging from renovations of historic buildings to the construction of health care, senior living and higher education facilities. I even worked on a chocolate factory.  
Wohlsen is forward-thinking in investing in the latest technology and training, providing team members with opportunities to learn the latest skills so we can provide cutting-edge services to our clients.  
Working at Wohlsen continues to be a rewarding career.