We are pleased to announce that Brian W. Laub, HCC, has been promoted to Regional Vice President for our Pennsylvania Operations. In his role, Brian will lead W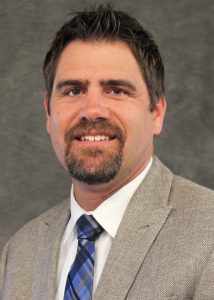 ohlsen's Pennsylvania Operations Team to continue exceeding client expectations in all aspects of the construction process.
Brian joined Wohlsen as an intern in 2003 and has served as a project engineer, project manager, senior project manager, project executive, and most recently, as vice president of construction.
Brian's ability to build and lead project teams places him in a pivotal role in driving Wohlsen's future success. During his career at Wohlsen, Brian has focused on developing strong teams and building successful client and trade partner relationships to meet Wohlsen's vision of "a relentless pursuit of excellence."
He holds a Bachelor of Science in Civil Engineering from the University of Pittsburgh and a Master of Business Administration for Argosy University. Brian is LEED Green Associate, and OSHA 30-Hour certified. He received his Health Care Construction certification (HCC) from the American Society of Healthcare Engineers.