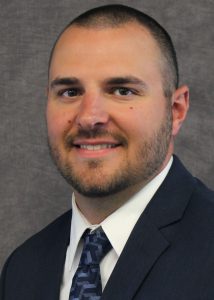 We are pleased to announce that Joe Dashler has been promoted to Project Manager.
In his new role, Joe will work with our trade partners and clients to ensure that we deliver projects on time and on budget. Currently, on the Foley Cat Lehigh Valley Project, Joe and the team have developed a relationship with the client that has produced two additional potential projects with this client.
Joe joined Wohlsen in 2018 as an intern and then was hired as a full-time Project Engineer in 2019.
During his tenure at Wohlsen, Joe has worked on the project teams for numerous clients, including Masonic Village, Oaktree Development, MI Windows, Lancaster Country Day School, and Diakon.
Steve Parks, Project Executive, said, "Joe is a talented young man with a bright future. I am excited to see him grow into this new position. I am confident that through his dedication and work ethic, he will lead our teams to satisfied subcontractors, successful projects, and Raving Fans clients."