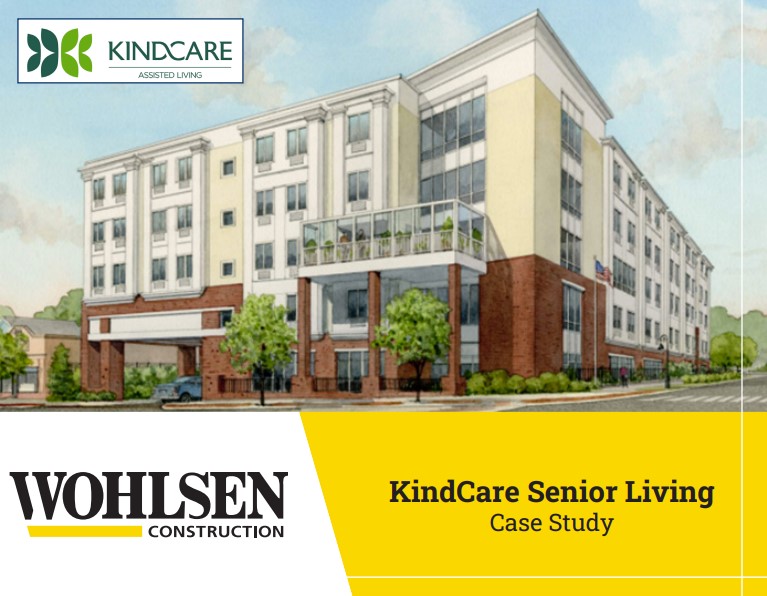 A new trend in Assisted Living facilities is sweeping the state of Connecticut, and Wohlsen is helping lay the foundation.
If you have heard of KindCare, you may be familiar with their promise: bringing seniors and their families a luxury level living experience without the luxury price. But the man behind the brand, Mark DePecol of Senior Living Development (SLD), could not do it alone. And that is why he turned to long-time partner, Wohlsen, to transform this vision into a reality — and make that vision even better.
With the goal of creating affordable senior living communities all over Connecticut, SLD set its sights on Bristol for its first KindCare Senior Living facility. The five-story, 60,802-square-foot facility includes 60 assisted living units, a commercial kitchen, multiple common areas, an exercise room, a movie theater, a memory care unit, and main offices. Boasting all the same quality and amenities as the higher-end communities throughout the state, KindCare embraces a "roommate" concept that significantly brings down the cost of living. This concept allows middle-income seniors to get the care they need and remain in the community where they raised their families.
Choose Wohlsen for your next senior living project!