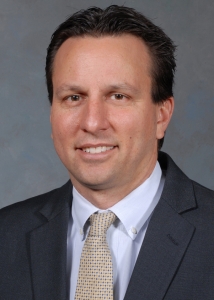 Wohlsen Construction Company is pleased to announce the promotion of Mike Bracken to Director of Special Projects Group (SPG). This achievement recognizes the continuous professional development and leadership in his career at Wohlsen.
Wohlsen's special projects group is a team dedicated to serving regional clients with their facilities services and expansion projects. This fast-paced model allows the department to experience the excitement of pursuing work along with the gratitude of completing the project and retaining satisfied clients. The team specializes in repeat projects in the industrial, institutional, or commercial realms.
Mike has worked in various roles in the construction industry, from carpenter to foreman, estimator to project engineer and project manager. Most recently he served as Manager of the Special Projects Group. As Director, Mike will leverage his 24 years of industry experience to provide leadership to the project team and build relationships with clients to ensure the successful delivery of their projects. Mike holds a Bachelor of Science in Construction Management from the Pennsylvania College of Technology.