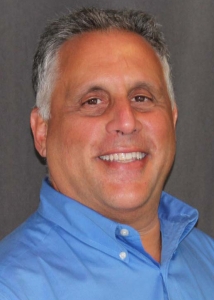 In recognition of exemplary leadership and his commitment to growing the Connecticut region, Wohlsen Construction is pleased to announce the promotion of Mauro Rubbo to Regional Vice President.
In this role, Mauro will be responsible for business development, management of staff, and resources for Wohlsen's Connecticut Region. He has over 35 years experience working in the Nutmeg State as an estimator, project manager, project executive, and vice president of construction. Mauro has extensive experience in design phase management and has successfully managed multiple projects from design through construction for clients in the Senior Living, Pharmaceutical, Financial, Institutional and Healthcare markets as well as numerous public schools and mixed-use developments.
Mauro serves on Wohlsen's Leadership and Operational Excellence Teams as well as numerous professional and civic associations including Connecticut Building Congress, AIA Connecticut, ABC of Connecticut and The Construction Institute.
Mauro is a graduate of the University of New Haven and holds a Bachelor of Science in Civil Engineering.