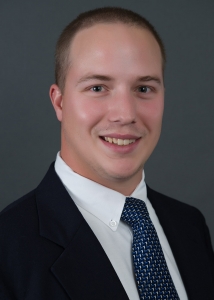 Wohlsen Construction Company is pleased to announce the promotion of Erik Herrman from Project Manager to Director of Project Planning and Scheduling. In his new role, Erik will play a central role in the development, update, management, and reporting of project schedules across all regions. He will be responsible for the continued improvement of Wohlsen's construction scheduling strategy.
Erik graduated from the University of Delaware in 2013, where he earned a bachelor's degree in Agricultural Education, Agriculture, and Natural Resources with a minor in Engineering Technology and a concentration in Construction Technology. In 2015 Erik joined Wohlsen as a project engineer.
Erik's tenure with Wohlsen is recognized through constant growth and success. His prospering career is attributed to his contributions to projects such as Dover Airforce Base, ACTS Retirement-Life Communities, Brandywine Operating Partnership Inc., and Capital One Services.
Roger Ball, Wohlsen's Vice President of Construction Quality Control is eager to oversee Erik take on his new role. Roger explains, "By stepping into this role, Erik gives us the ability to provide full-time dedicated support to our project teams as they plan, schedule, and manage their complex assignments. His knack for understanding how projects go together coupled with his dedication and enthusiasm make him the perfect fit for the challenge."