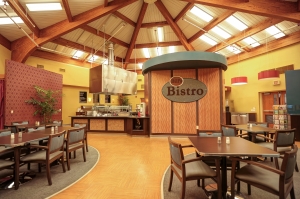 Wohlsen enjoyed continued success with our senior living clients this past year despite the impact of COVID-19 and the many challenges this pandemic created. During 2020 we had 19 senior living projects, totaling 1.9 million square feet and valued at $410 million, either completed or underway. Especially noteworthy is that 13 of these 19 projects were at occupied campuses which required extra sensitivity in protecting residents, staff, and project team members from Coronavirus exposure while maintaining tight construction schedules.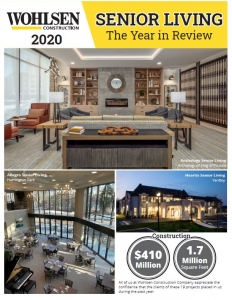 Taking senior living projects further, the Wohlsen Way.
Download the 2020 report to see our senior living project activity of new construction and extensive renovations of occupied campuses serving residents in independent and assisted living, memory care, and skilled nursing.
We take a moment every year to create this annual report to show our appreciation for our wonderful clients, architects, and engineers who have collaborated with us in these projects. Without them, we couldn't serve the senior living industry by creating resident-centered spaces that will enrich the lives of seniors for years to come.
Choose Wohlsen for your next senior living project!