Wohlsen Construction was recently presented with two National Excellence in Construction® Eagle Awards at Associated Builders and Contractors' annual convention. The projects recognized were The Hill School Shirley Quadrivium Center in Pottstown, PA and Wilbur Redevelopment in Lititz, PA.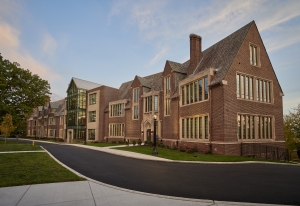 The Hill School Shirley Quadrivium Center was a unique project which required repair and renovation to the interior and exterior of two existing historic structures while bridging them together with a new connector building. After being completely gutted, fully renovated, and connected by the new "link" the building now serves as a modern learning space and science center for students at The Hill School. Having won our first National Eagle award in 1991 for the Performing Arts Center project at The Hill School, it is an honor to continue our 30-year relationship of building award-winning projects on their campus.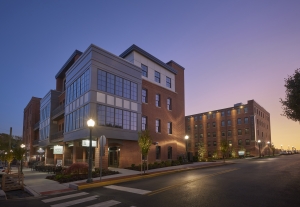 Wilbur Redevelopment was an adaptive reuse and expansion project consisting of 130,000 square feet of retail space, a 74-room luxury boutique hotel and 25 high-end condominiums, and a wood-fired restaurant overlooking Lititz Springs Park. The project was developed by Oak Tree Development Group and enhances the local environment and unites the community while preserving the historic charm of the original Wilbur Chocolate Factory.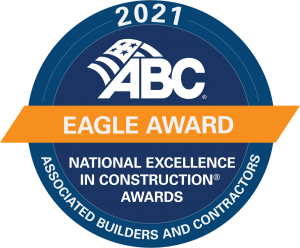 The national EIC award honors all construction team members, including the contractor, owner, architect, and engineer. The winning projects, selected from entries across the nation, were judged on complexity, attractiveness, unique challenges overcome, completion time, workmanship, innovation, safety, and cost.